Students of the Year Central Pennsylvania
Katie Hanshaw | Katie Hanshaw's Campaign Team
Here are a few amazing events coming up in the near future. Contact me with any questions!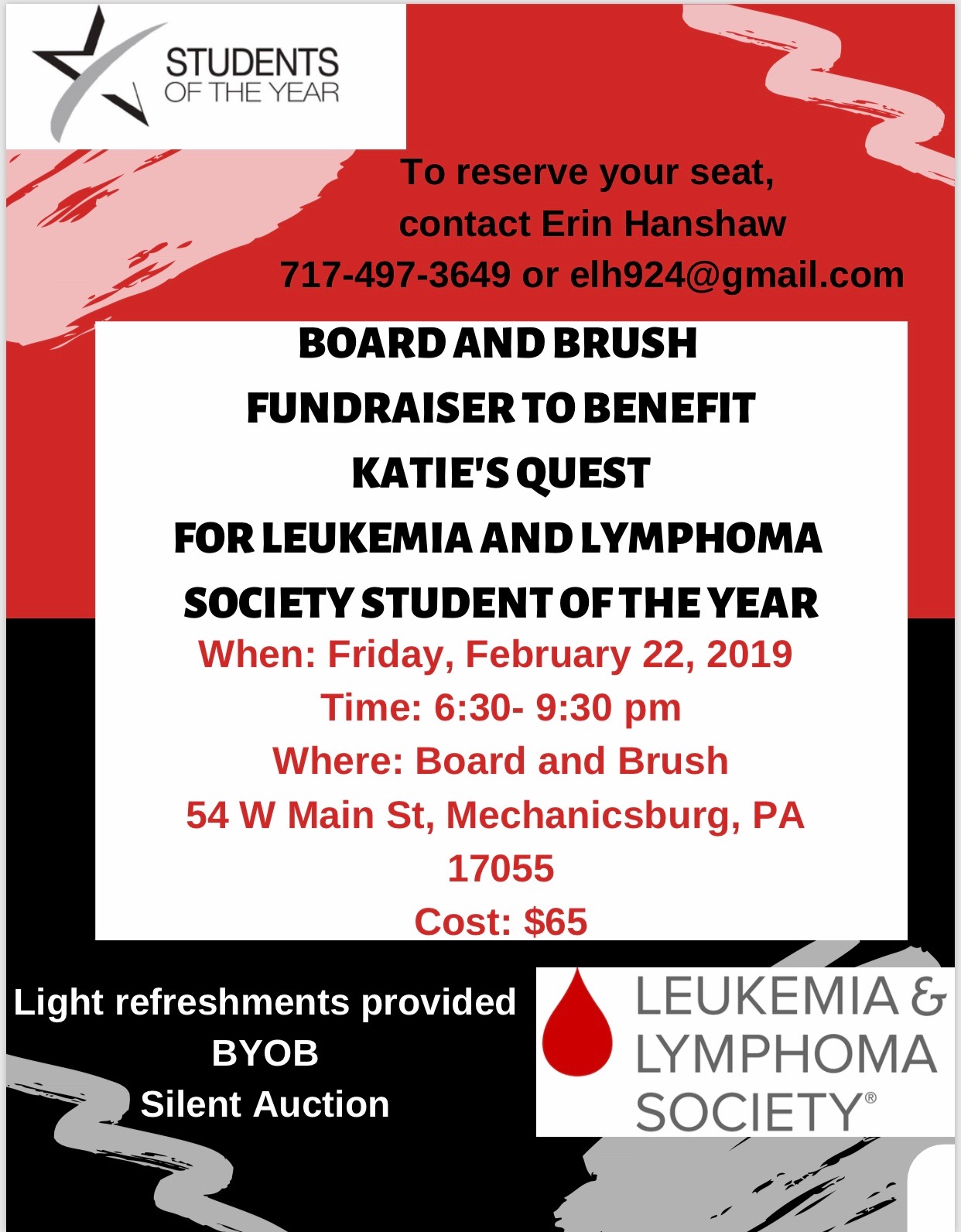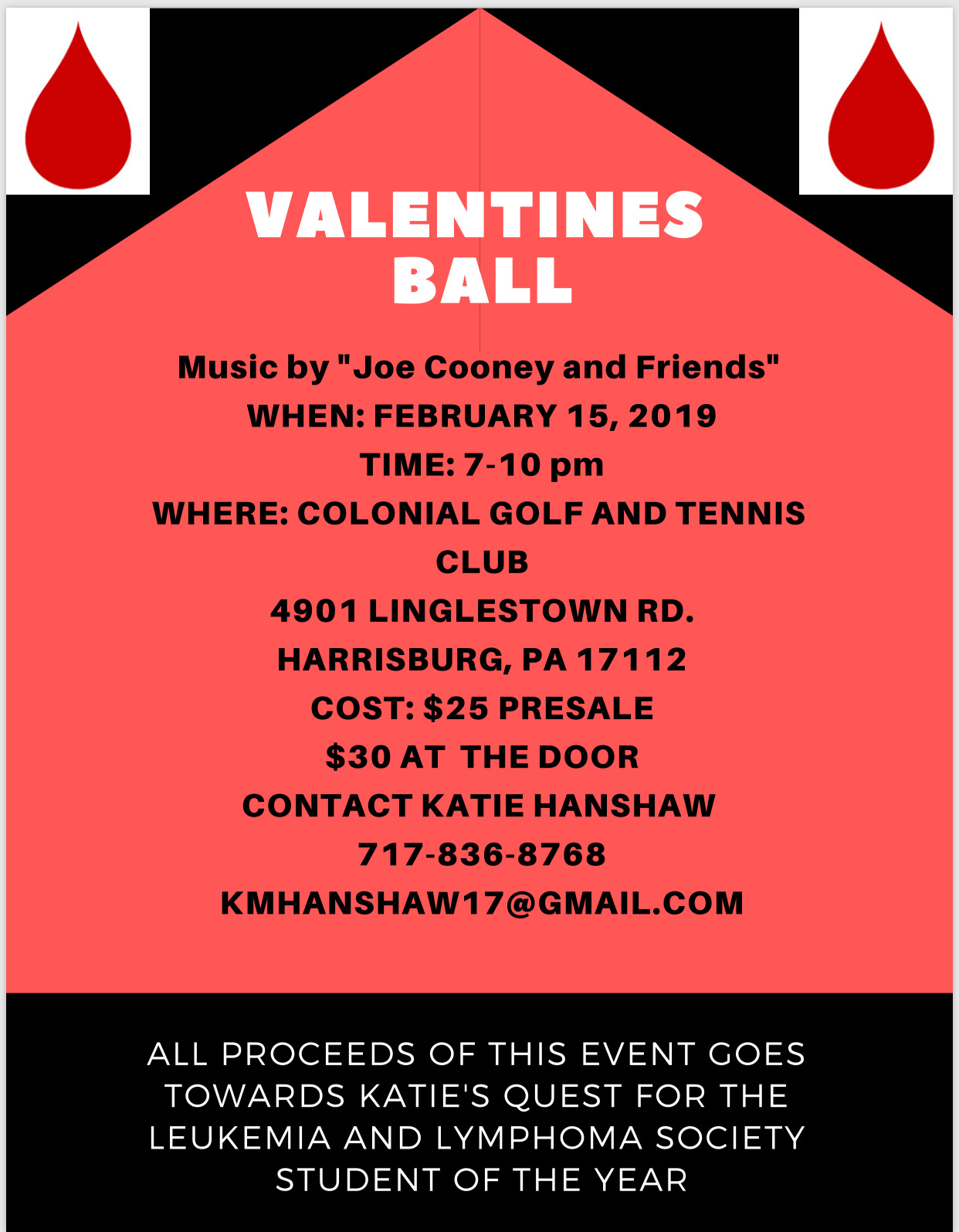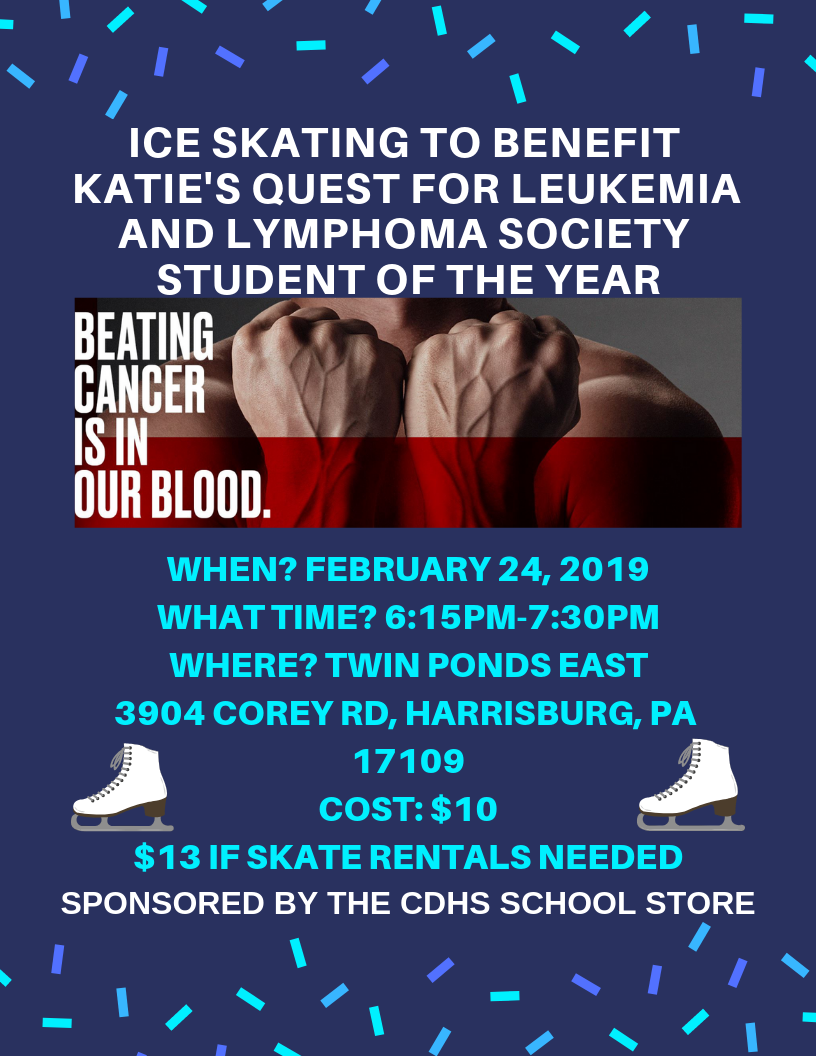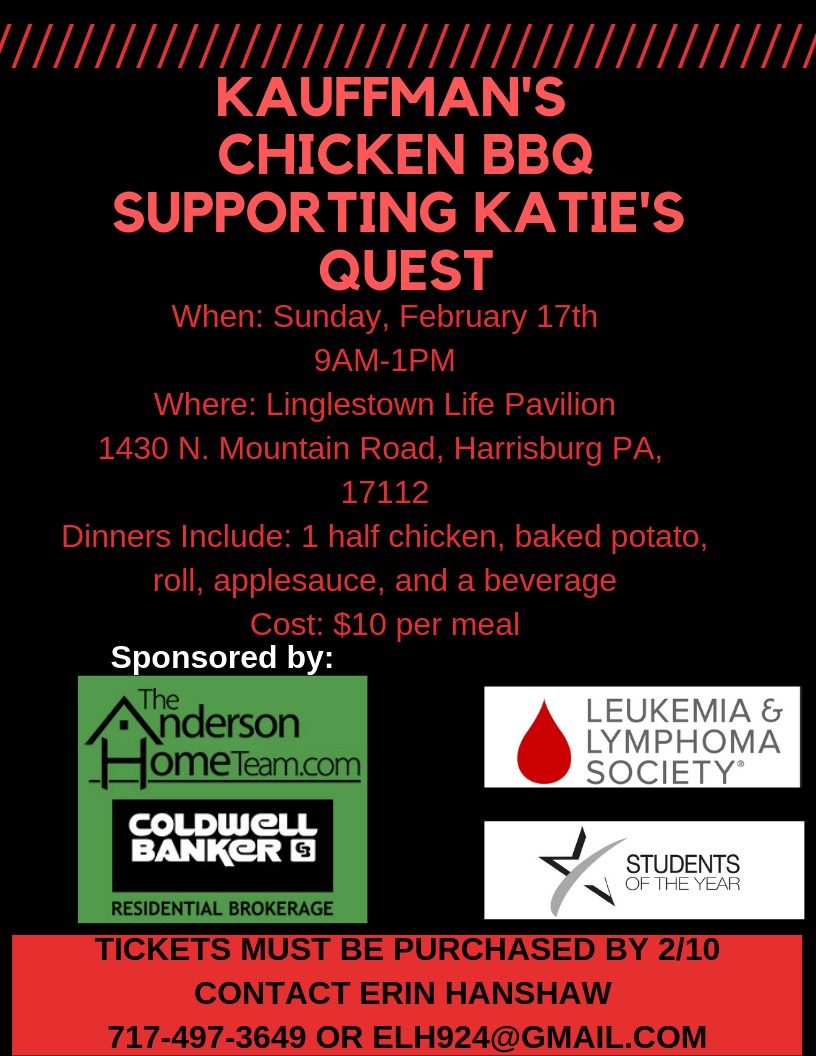 My name is Katie Hanshaw and I am a junior at Central Dauphin High School. I am so grateful for the opportunity to run for the 2019 Student of the Year. This is a 7 week program where students all around the country participate in a fundraising competition to benefit The Leukemia and Lymphoma Society.
Every candidate has a different reason for running, but my story is a little different than some. Ever since I can remember I have been involved in LLS through my dad. He has been apart of Team in Training (a different LLS fundraiser), then he was apart of the Central PA chapter as treasurer. This helped me become involved in events that benefit the community.  In 2015, my family and I joined Team DeMatt where we had different fundraisers and events for LLS.
In 2016, my dear friend and the strong young woman who nominated me, Reagan Hollister, was diagnosed with Acute Large B Cell Lymphoma. She fought hard and is now in remission. In 2018, she ran for Student of the Year and WON! My goal is to continue her legacy and keep the fight going. You can help me by donating critical dollars in honor of those who are currently battling or in remission from blood cancer. Each dollar is a vote and the candidate with the most money at the end of these seven weeks will be named Student of the Year. Not only will your dollars help, but just sharing this link will spread awareness to these terrible blood cancers and get our message out there!
We really are changing the face of blood cancer!
All donations are greatly appreciated and are tax deductible. They'll not only support LLS-funded research but will help provide critical information and support for patients, and support advocacy for laws to ensure patients can access the care and treatments they need.
Please visit our website often and bring friends who would also like to donate!
On behalf of blood cancer patients everywhere, thank you for your support!
For more information about LLS, please visit www.lls.org.
See what the money goes to https://www.youtube.com/watch?v=h6SzI2ZfPd4