Students of the Year Columbus, OH
The Wolfpack | The Wolfpack
We are nearing the end of our Campaign!  Only ten days left.  We've had a great time, learned a lot, and are on track to make our $75K goal!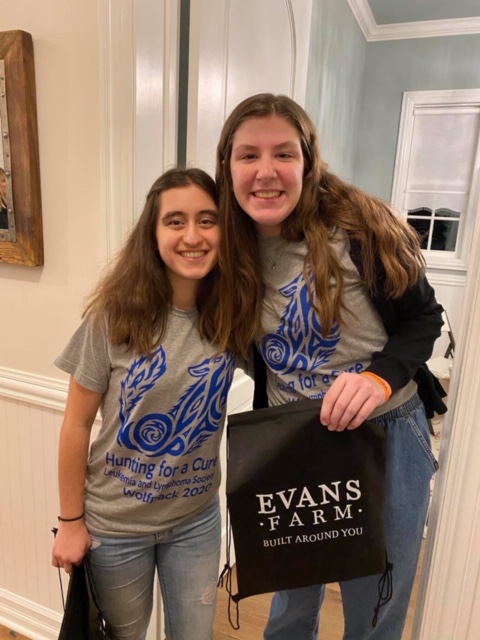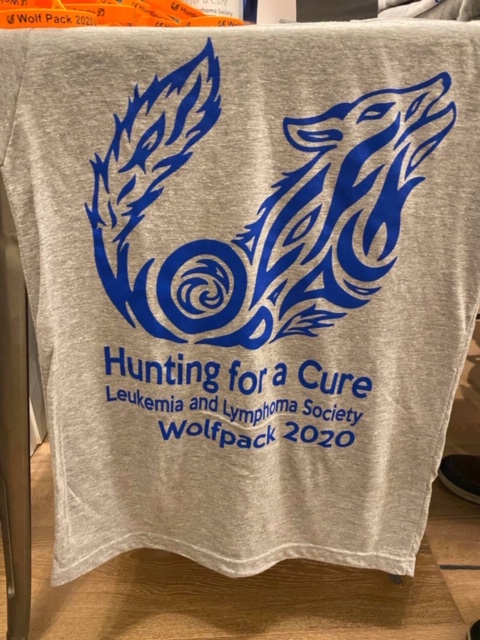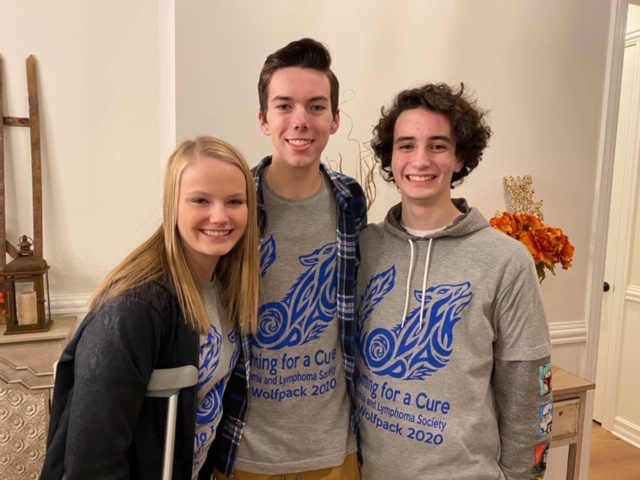 However, we won't give up.  We are Hunting for a Cure!
T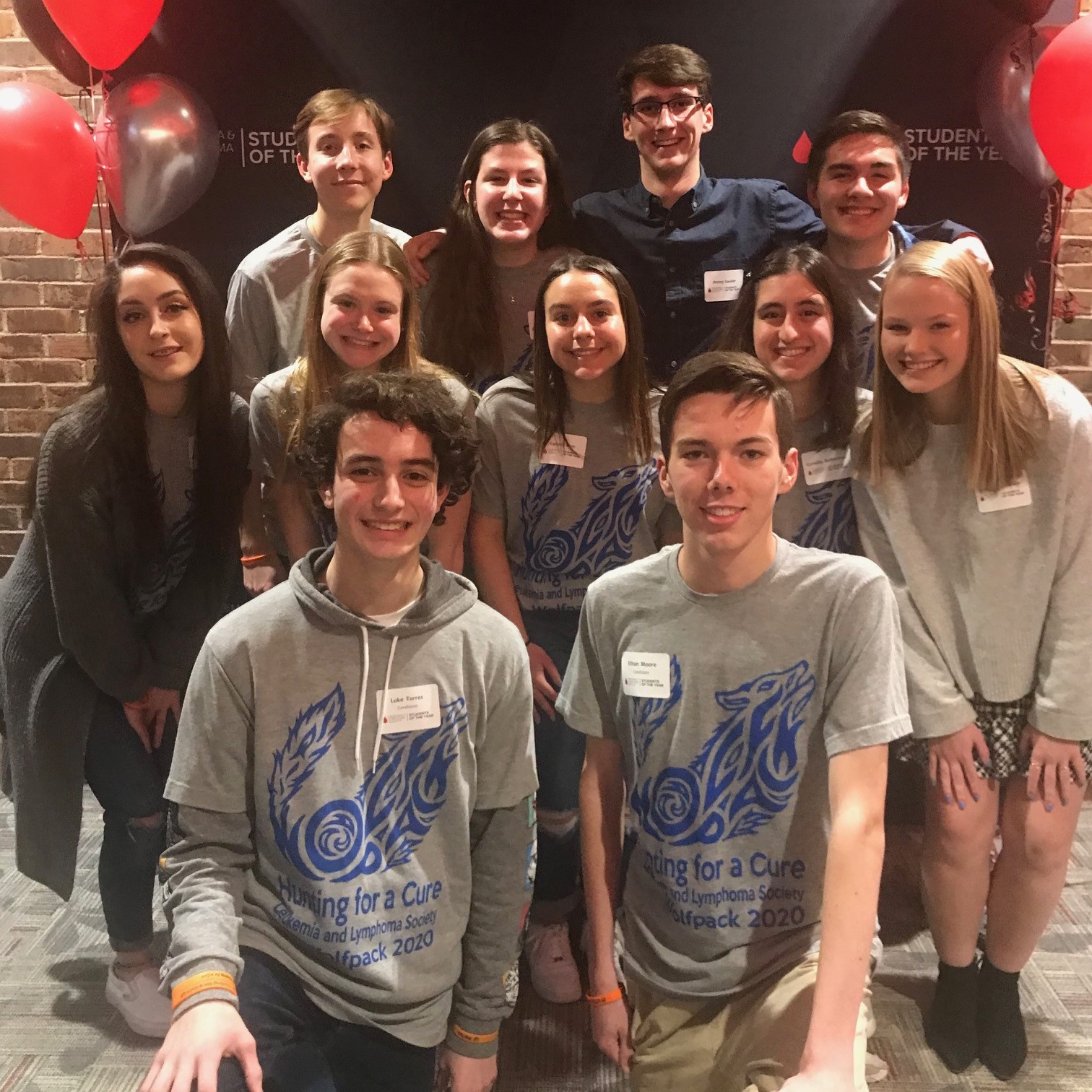 Thank you to Team Wolf Pack!  (First Row:  Luke Torres, Ethan Moore, Candidates; Second Row: Abby Torres, Lauren Richner, Cassidy Oyer, Comelia Soltanirad, Megan Grimshaw;  Third Row:  Noah Estevez-Curtis, Lily Podolan, Jimmy Sauder, Brady Cloyd). 
We are Hunting for a Cure!  Team Wolf Pack consists of eleven Worthington Kilbourne High School students, a few parents and friends -- all working together to beat cancer.  We are making  great strides towards our goal and appreciate the support we are getting from our friends, family and the community!  With your help, we're bringing the world one step closer to a cure for cancer.
We are so excited to have the opportunity to raise money for such an amazing cause. The Leukemia & Lymphoma Society is doing a lot of life changing work in the cancer field. Not only are they furthering the research being done and bettering the treatments available, they are also improving the quality of life of patients and their families! LLS is doing everything they can to better conditions for cancer patients during and after treatment. This is very important to our team!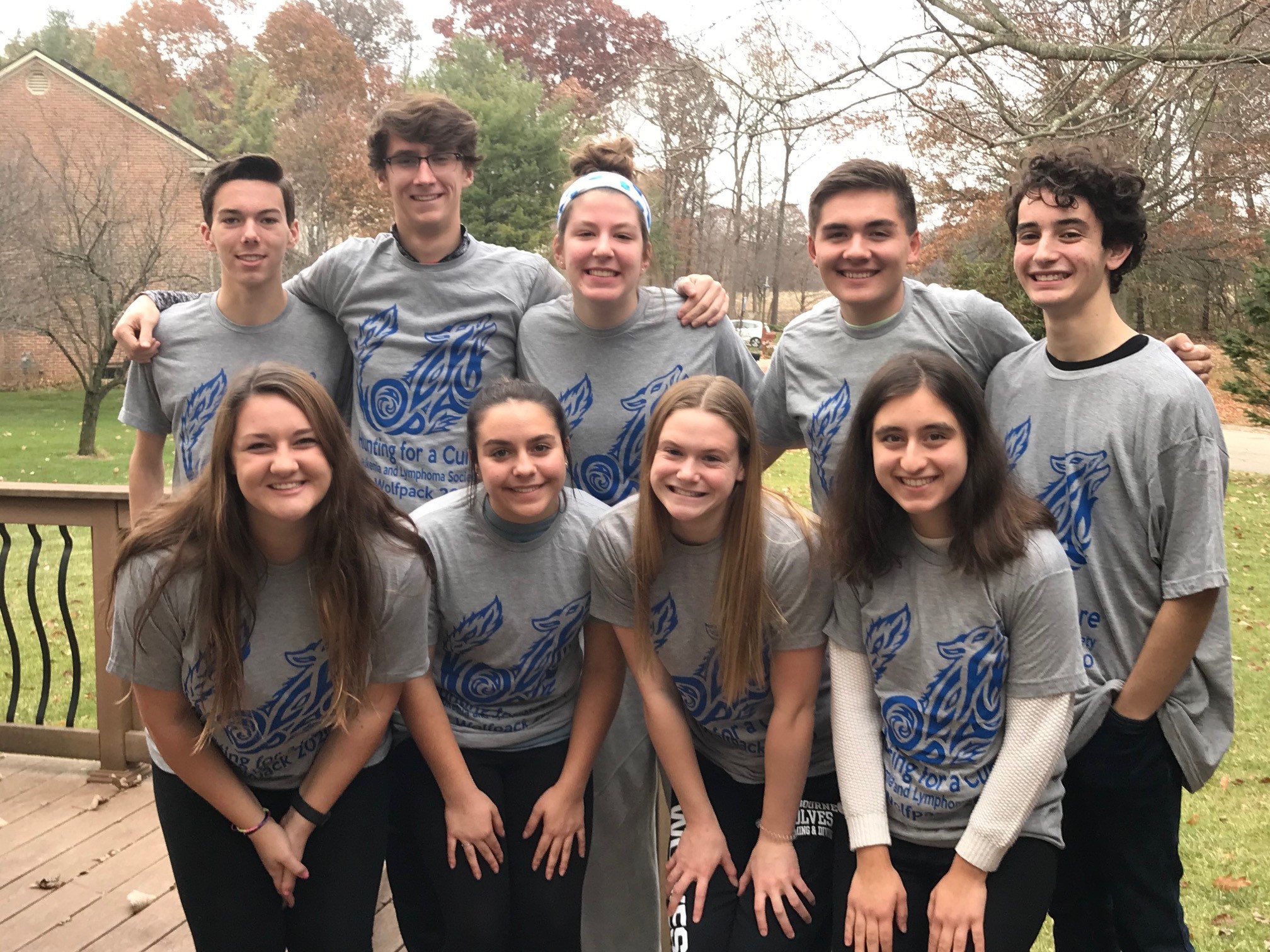 The Wolfpack is led by our Candidates, Ethan Moore (left, back row) and Luke Torres (right, back row). Ethan is running in honor and memory of his grandma, Susan Shue, who passed away due to Non-Hodgkin's Lymphoma. He remembers everything that she and his family went through because of the cancer and he doesn't want anyone else to have to go through that pain. When Luke was seven, he developed acute lymphoblastic leukemia and went through three and a half years of treatment. He lives with many side effects that will affect him for the rest of his life. He wants to help improve cancer research so that no one will have to deal with these side effects.
Since the early 1960s, five-year survival rates for many blood cancer patients have doubled, tripled or even quadrupled. And many LLS supported therapies not only help blood cancer patients but are helping patients with other cancers and serious diseases. In fact, drugs first approved for blood cancers are now approved to treat patients with stomach cancers, skin cancers, and autoimmune diseases like rheumatoid arthritis.
We really are changing the face of blood cancer!
All donations are greatly appreciated and are tax deductible. They'll not only support LLS-funded research but will help provide critical information and support for patients, and support advocacy for laws to ensure patients can access the care and treatments they need.
Please visit our website often and bring friends who would also like to donate!
On behalf of blood cancer patients everywhere, thank you for your support!
For more information about LLS, please visit www.lls.org.