Students of the Year Chicago
Hanna Lind | Hanna's Team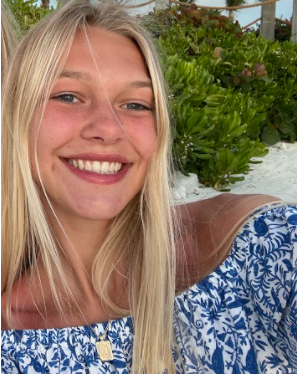 Hi! I am  excited to share I am a candidate for the Leukemia and Lymphoma Society (LLS) Students of the Year campaign. I would love you to support my efforts to help LLS and their mission to ensure access to treatments and ultimately cure blood cancers. 
Many factors have inspired me to become a part of LLS, with one being my Aunt Chis Ann, who battled and beat breast cancer. Nobody should have to go through battling cancer or watching a loved one battle. Also with the Covid-19 pandemic, many critical clinical trials have been put on pause and limit the ability of patients to travel and receive proper care. 
My aunt would not be here today without medical advances made possible by research funded by organizations like LLS. Many LLS-supported therapies not only help blood cancer patients but are also now used to treat patients with other cancers and diseases. While cancer survival rates have improved, it isn't good enough. In my lifetime, I want to see a cure. This campaign is my opportunity to contribute to this vision, and I hope you will join me.
Here is how you can be part of the cure…
I am competing with several other Student of the Year candidates in Illinois and together we will each put our best fundraising foot forward in honor of all those fighting blood cancer. I am asking you today to join me in this ambitious campaign. I have until March 12, 2022 to reach my goal of raising $25,000. 
Please make a tax-deductible donation to my campaign. All donations are greatly appreciated. They'll not only support LLS research, but patient services, advocacy, public and professional education, and community services as well. On behalf of cancer patients everywhere, thank you for your support!