Students of the Year Fresno
Gaby & Perrin | Stand for More
To Sign-up for the Cornhole Tournament:
1). Make a $30 donation for each player. One lump donation can be made! :)
2). In the "your message" box, write the names of those playing.
3). If you have any questions or need assistance, email aschoolfield@centralunified.org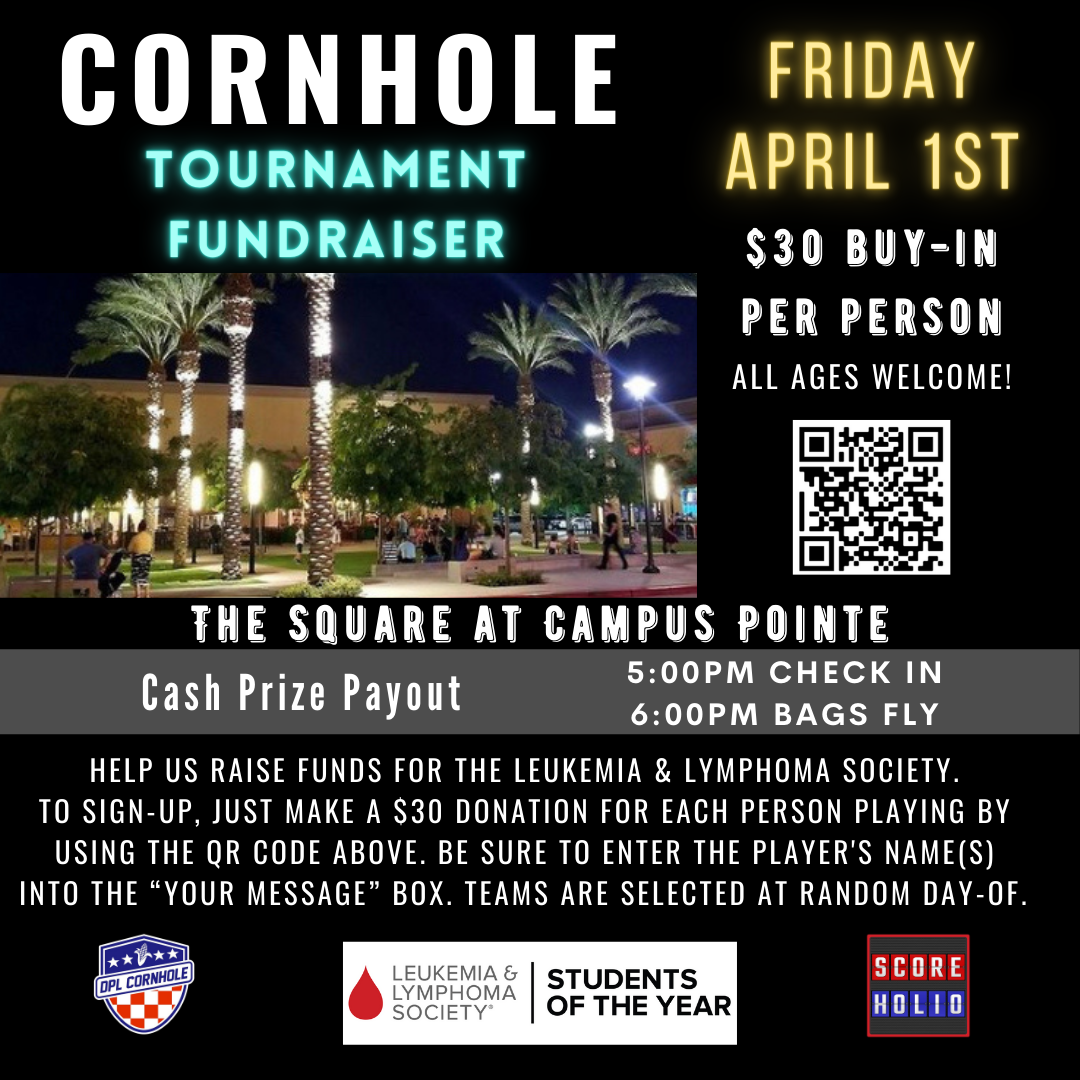 Read About Our Mission:
This year we, Gabrielle Gutierrez and Perrin Haynes, are privileged to be nominated as candidates to lead a team in The Leukemia & Lymphoma Society's (LLS) 2022 Students of the Year Campaign. Students of the Year is a seven-week fundraising competition led by high school students to raise money to support LLS and their cause. We are writing today to ask for your support of our campaign and LLS's mission to find cures for blood cancers and to assist patients and families as they battle leukemia, lymphoma, Hodgkin's disease or myeloma. We have been given an opportunity to help others and we cannot do it without your support. Team Stand For More needs YOU!
From February 24th to April 15th, our goal is to raise over $50,000! Yes, you read that correctly, more than $50,000 in 7 weeks, which will go directly to LLS in support of its longstanding mission. We recognize that this is an ambitious undertaking. However, we know that we can achieve it with the help of our amazing friends and families! Every contribution helps!
We are leading this team in honor of our namesake, Justin Garza - A loving father, husband, teacher, coach and friend to all. In 2011, Mr. Garza was diagnosed with Non-Hodgkin's Lymphoma. He underwent 36 rounds of chemotherapy and received a stem cell transplant in 2013. In 2014, he received a bone marrow transplant, but sadly his cancer returned in December of 2017. Throughout his journey, Mr. Garza started a blood and bone marrow drive called "Stand For More" within the Central Valley to help find matches for himself and others. Unfortunately, on February 20th, 2017, Mr. Garza lost his battle to Non-Hodgkin's Lymphoma. While we never had the opportunity to meet Mr. Garza, hearing about his passion for education and community, inspired us to create our Team "Stand For More."

We thank you in advance for supporting this incredible cause, and please remember, every donation counts. We are certain our friends and family are the most generous and strongest among any of the candidates this year and we look forward to letting you know that our campaign has reached its goal!
To donate, please use either the link:
https://events.lls.org/cca/fresnosoy22/pgabyy
Or you may use the enclosed envelope to make a tax-deductible contribution to our campaign. Please make checks payable to the Leukemia & Lymphoma Society and write "Stand For More" in the memo portion of the check.
We hope that you will partner with us on this journey!
Sincerely,
Gabrielle Gutierrez & Perrin Haynes