Students of the Year Central CA - Central Coast
Coastal Cancel Cancer Crew | Coastal Cancel Cancer Crew
Hello!!!
This is Matthew Davi, Savanna Henderson-Witt, and Mattea Kalpakoff. We are students at San Luis Obispo High School on the California Central Coast, and are fired-up to be leading our incredible team, the 'Coastal Cancel Cancer Crew'.
As candidates, we are honored to participate in the 2021 Students of the Year program, a seven-week initiative in which select high school students from around the country participate in a fundraising competition to benefit The Leukemia & Lymphoma Society. We feel so privileged to have the opportunity to raise awareness, and critical dollars in honor of so many loved ones, as well as our young friend and hero, Claire, who is currently battling Leukemia for the second time in two years. Our mission is to not only raise money, but also to bring attention to blood cancers like leukemia, which is the most common form of cancer in children and teens.
LLS really is changing the face of blood cancer -- and we are thrilled to be supporting their efforts!
We are shooting for 90% participation from all of our Team asks. So far, we are at 100%! Any amount helps! All donations are HUGELY appreciated and are tax deductible. They'll not only support LLS-funded research but will help provide critical information and support for patients, and support advocacy for laws to ensure patients can access the care and treatments they need. Many LLS supported therapies not only help blood cancer patients but are helping patients with other cancers and serious diseases.
On behalf of our friend Claire, and blood cancer patients everywhere, thank you for your support! We are so very grateful. 
Matthew, Savanna, & Mattea
Sacha -Team CCCC Ambassador 
Agnes, Ava, Brooke, Caitlin, Dawson, Ella, Emily, Emma, Kathleen, Lindsey, Makena, Nicole, Samantha - Team Members
Team Coastal Cancel Cancer Crew
www.thecccc.org
Follow our campaign journey on Instagram or TikTok @coastalcancelcancercrew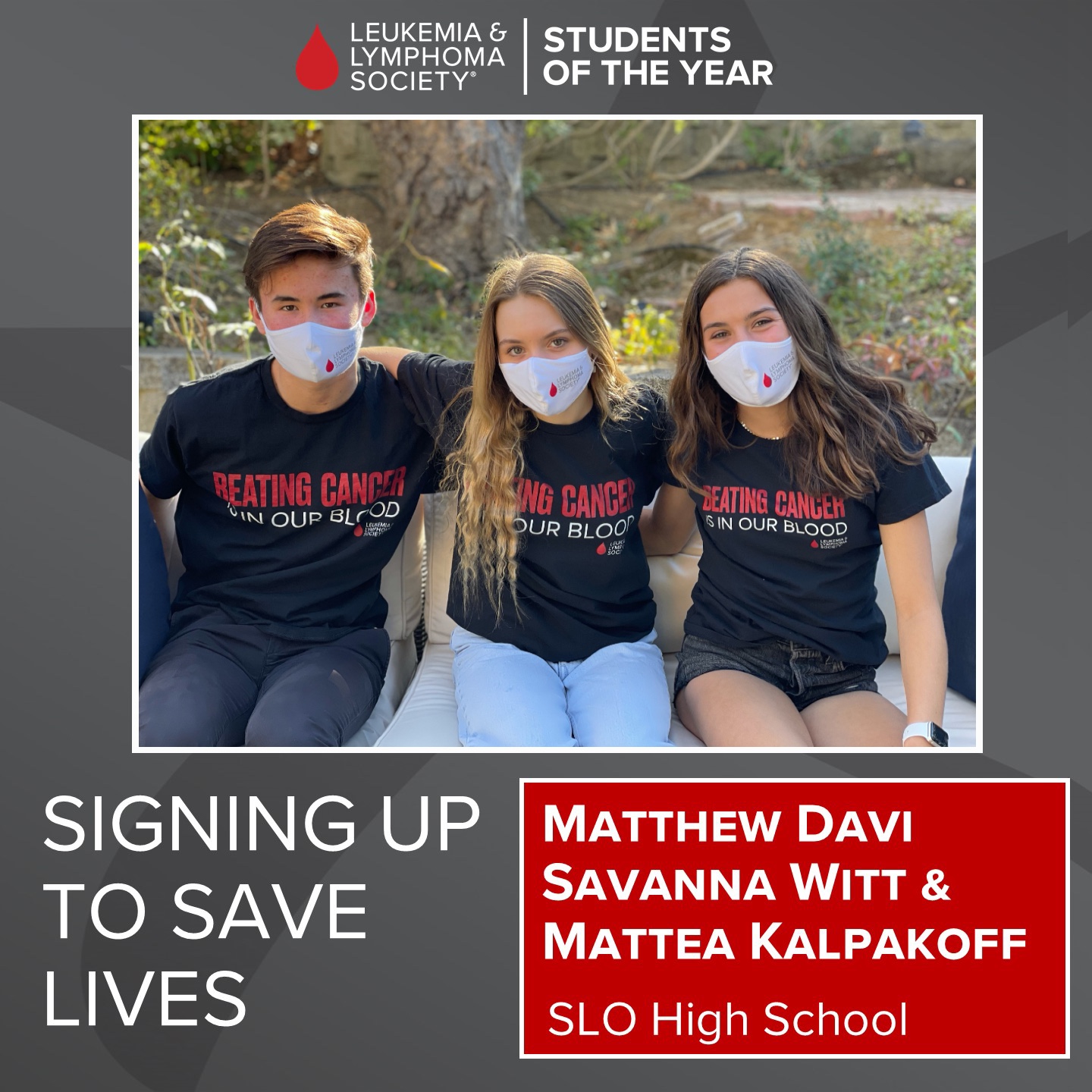 For more information about LLS, please visit www.lls.org.