Students of the Year Greater Los Angeles
Jazmine Cobb | Jazmine Cobb
Welcome To My Fundraising Page.
I am very excited to announce that my friend Tate Kim and I have been nominated as a candidate for The Leukemia & Lymphoma Society's (LLS) Students of the Year campaign. Sunday January 27th is the official kick off for my 7 week journey to help find a cure for cancer. 
Fighting for Freedom, our fundraising team, and I have great hope for this cause. Together, with your help and support, we are looking forward to raising funds for this great organization. 
Students of the Year is a campaign that continues every year to raise exponential amounts of money to end blood cancer. As someone who has first hand seen the effects of cancer on family members and friends, I wish to never again witness the pain that I have seen these people go through. I am running this campaign for one of my close friends Katy Raytis and her mom who is currently fighting blood cancer, as well as my Great Grandma who passed away in 2017 from brain cancer. The Leukemia and Lymphoma Society is the world's largest voluntary health organization that has helped advance over 26 various cancer treatments. I know that with mine and Tate's contribution to this organization that we too could help advance future cancer treatments including blood cancer and other forms of cancer as well.
None of this is fair and needs to STOP. The suffering needs to END. This is why the effective research that LLS is able to do is so important. The Leukemia and Lymphoma Society is truly changing the face of cancer and research. The survival rate of researched blood cancers has more than doubled. My 7-week campaign will give LLS the opportunity to continue fighting this disease. I cannot do this alone, I need your help. 
This is how you can help me! Make a tax deductible donation by writing a check 
made payable to "The Leukemia & Lymphoma Society" (write "SOY JAZMINE COBB in the memo line) or donate here on my fundraising link. 
You can also help me raise funds by inviting your friends, family and everyone in your networks to join us by making a donation. Aside from donations, we would love to hear from you or someone you know who would be willing to donate goods or services for auction items, and sponsorships, for our Virtual Grand Finale on Saturday March 6th, or other possible fundraising opportunities. Please note: your donations are tax deductible. Large or small, your contribution to this worthy effort will be greatly appreciated.
Please help us FIGHT BACK and make a difference against cancer! 
Jazmine Cobb
2022 Student of the Year Candidate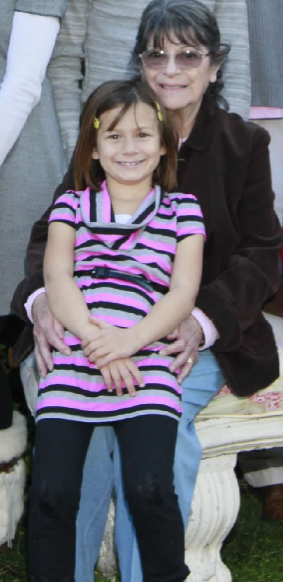 My Great Grandma and I in 2012.   
My Co-Candidate Tate and I in April of 2021