Students of the Year Phoenix
Mia Waxman | Miracles In Action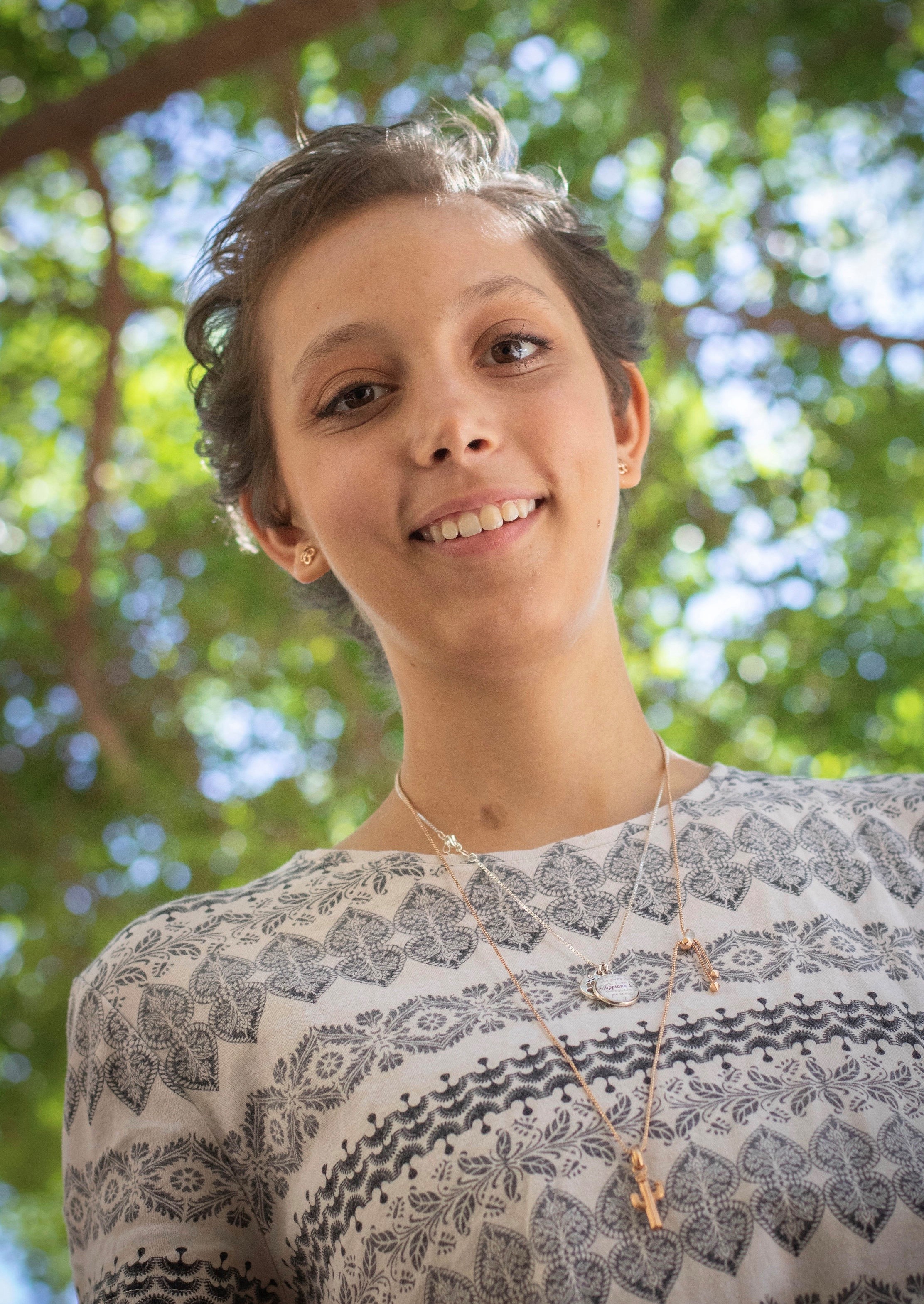 Hello my name is Mia Waxman! I am 16 years old and recovering from a bone marrow transplant which took place November 27th, 2018. Let me start off by saying 2018 was the hardest year of my life. I was diagnosed with a rare form of Leukemia the summer of 2018. During my treatment, I was in and out of the hospital for weeks at a time. It was a long, stressful, and painful time, and I am beyond grateful to be done. 
When you're in the hospital you have a lot of time to think and reflect, and I spent that time dreaming up ways to help other kids in the same position as me. It can be tough to take action from a hospital bed, but I found a way to explore my passion and support my cause through my art. I started my own company, Miracles in Art (MIA), to make custom clothing, and donated 30% of the money I made to Phoenix Children's Hospital. My art allowed me to give back to the amazing community that helped save my life, but I don't plan on stopping there. This is why I am super excited to join the SOY program and start putting more miracles into action.
What is the SOY program you ask? Students of the Year is a philanthropic leadership development program during which students foster professional skills such as entrepreneurship, marketing, and project management in order to raise funds for The Leukemia & Lymphoma Society (LLS). I am so grateful and honored to be a candidate for this competition especially because during my treatment LLS directly helped me and my family. My main goal is raising as much money as I can to help this incredible organization help other kids and families in need.
As part of the SOY program there is an additional bonus of having a chance to win a $2,500 scholarship for college. When I was in the hospital, I didn't know if I would be able to attend college. Now that I am home and healthy, I can't wait for the opportunity to achieve my goal of becoming an oncology pediatric nurse. I want to be one of the amazing people that helps kids like me every day, and this scholarship would go a long way in helping me achieve that goal.
We need to find a cure for cancer. In order to do that we need money and a lot of it. In the past 40 years there have only been 4 new approved cancer treatments for kids. Why? Money! This fundraiser will bring in money for patients battling cancer as well as kids who have made it to remission and their families. It will also help with research funding. I pray one day we will find a cure for this horrible disease. However, I can't be the only one. Help make cancer become a curable disease faster and donate today.
For more information about LLS, please visit www.lls.org.